See all of our latest Events here!
13 Shades Of Nightingale Masquerade Party
Seven Deadly Sins - Steampunk Burlesque Party


1 night...7 deadly Sins...??

Each sin will be expressed in a steampunk fashion burlesque show and one sin expressed in song by a beautiful and sexy performer. Enjoy a night of show while lounging in the Gothic Victorian Bar.

After the mesmerising hour long Seven Sins show, we will kindly ask you to go outside to enjoy a spectacular pyrotechnic show while we prepare the bar for the rest of the night with the DJ playing steampunk and a bit of funk!

Entrance: £30

Only available from The Nightingale and Eventbrite

Book one of our deluxe Seaview rooms and enjoy a late night and late delicious breakfast! Why have to worry about getting home when you can stay here and be looked after by attentive and caring staff.

Call reception for prices and to book.

Reception: 01983862742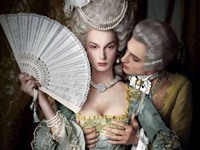 The Nightingale Birthday & Start of Summer Season Celebration
Arina and Dino invite you for a night of celebration at The Nightingale for her's 2nd birthday...any excuse to party ??

Happy hour prices all night and live music ?? ??

Canapés and finger food

No charge compliments of The Nightingale ?? ??

All are welcome!! ??


Tacos and Cocktails Mexican Night
A fun night for adults and children! The bar will be decorated for the night. Guns and sombreros will be provided for anyone that want to start some trouble!

Mexican Cocktails & Mocktails available from our bar
Mexican Food Buffet (all you can eat!)
Mexican Mariachi Band!!! Ayiyiy!!!!

Adult price £20 for hotel residents and £25 for non-residents
Children from 8 - 12 years old £8.50

Guest Reviews
The Nightingale Hotel (7 Guest Reviews) 100%

Relaxing